Reduce blood loss with the OKAY® II Y-Connector
NOW AVAILABLE IN THE USA

#1 selling Y-Connector in Japan
Request Information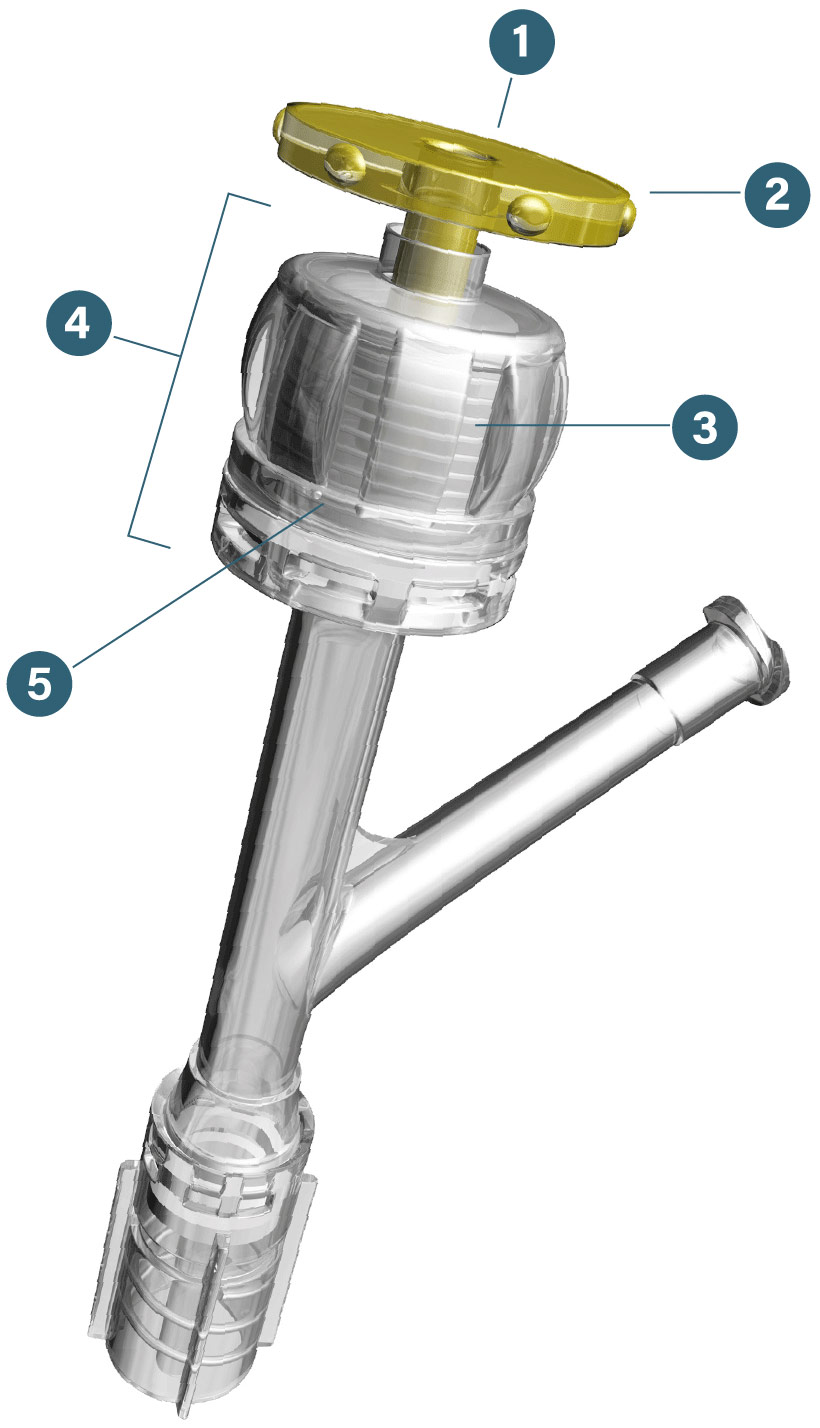 Key Benefits
10Fr Inner Lumen Diameter:
Suitable for a variety of advanced multi-device techniques.
One-Touch Control:
The hemostatic valve is easy-to-use with single hand operation.
Minimize Blood Loss:
Blood loss during procedure can be significantly reduced with the OKAY® II device compared with other products without the hemostatic valve. .
Hemostatic Valve with Convenient Lock-Open Feature:
Once the hemostatic valve has been opened, a 1/4 turn locks the valve in the open position.
The Fixed Valve:
The fixed valve on the OKAY® II device can be closed by turning the thumb wheel clockwise with a "1 revolution" motion. The fixed valve secures devices in place during contrast injection, ballooning, or stenting.
Prevent Loss of Pressure:
OKAY® II pressure resistance with fixed valve closed ≤500psi*
Download Product Information
Product Features
The OKAY® II is designed utilizing both a fixed and hemostatic valve. An inner lumen of 10Fr facilitates easy insertion and is suitable for a variety of interventional cardiology devices including the Kissing Balloon Technique (KBT), Stent, Rotablator™ (up to 2.5mm Burr), DCA and more.
Provides for: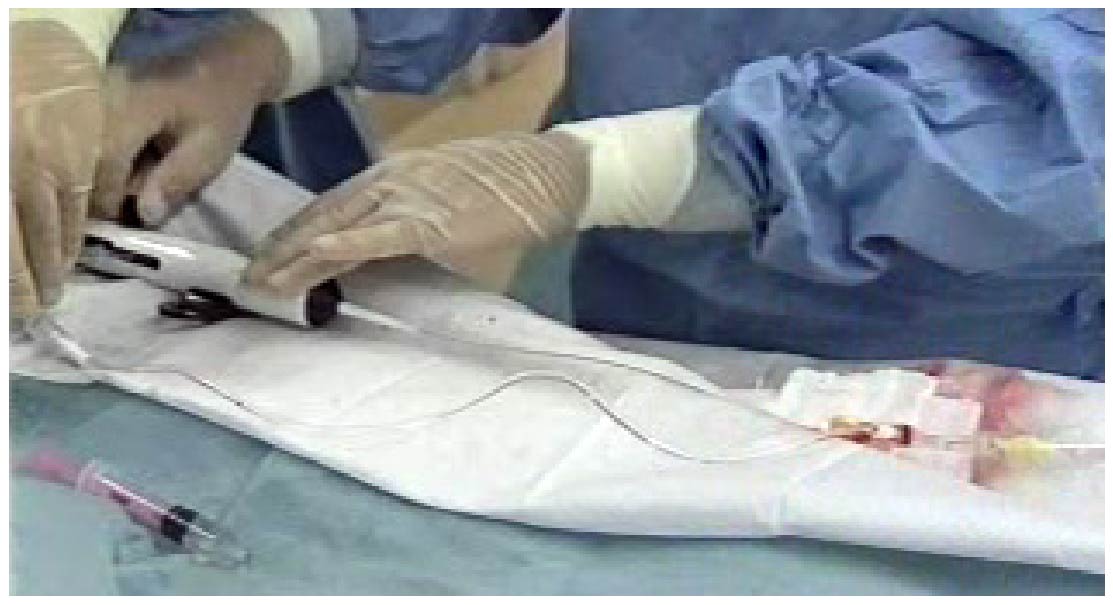 Boston Scientific Rotablator™ 2.5mm Burr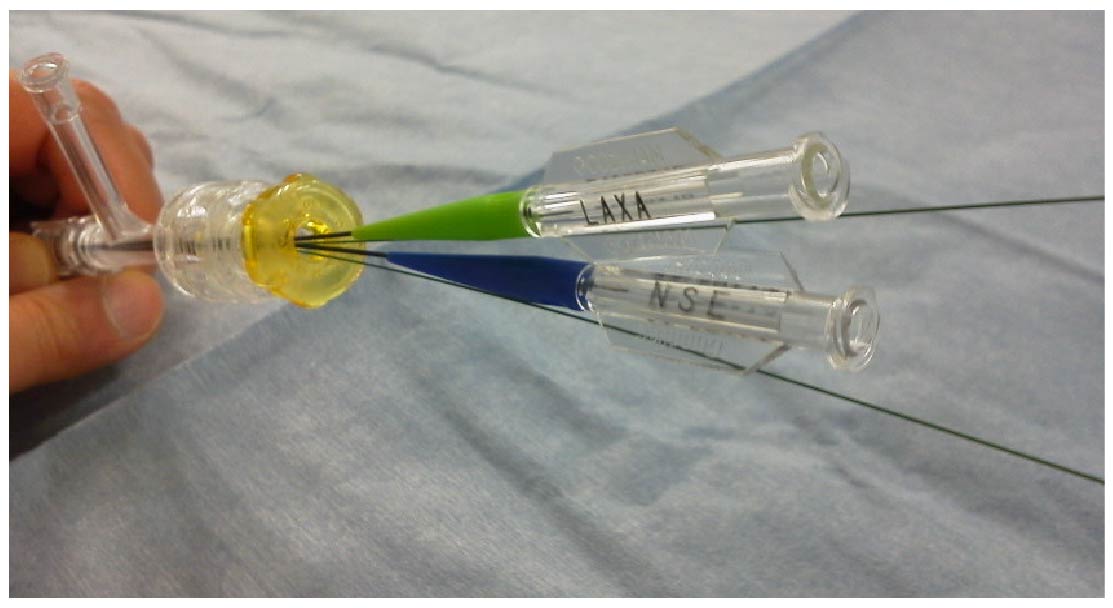 KBT
Balloons pictured illustrate the benefit of valve features and are not available for sale in the USA.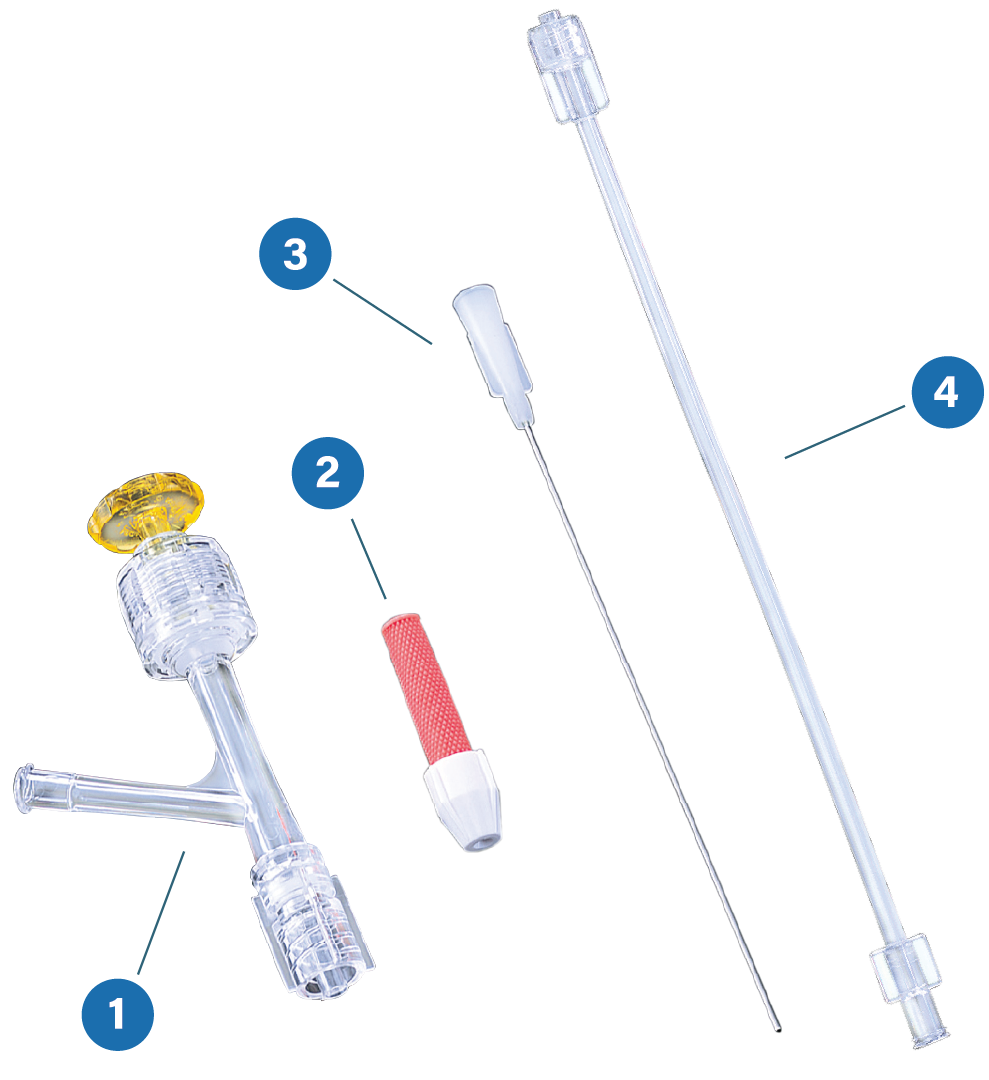 Accessories
OKAY® II Y-Connector
10Fr Inner lumen
≤500psi, with fixed valve closed*
Torque Device:
Compatible guidewire diameters: 0.010" – 0.018"
Inserter:
Inner diameter = 0.021" (max guidewire size: 0.018")
Extension Tube:
22cm, pressure resistance: ≤500psi
*Measurements were obtained without any devices inserted. Use of devices (including multiple devices) may result in instances whereby 500psi is not achieved.
Get the OKAY® II in Your Lab Today